Conquering all existing platforms, Terraria also arrives on Nintendo s. We tell you about the impressions of porting in our review
When Terraria first appeared on the market, it was the first years of a decade now winding down. The so-called indie video game market had found its golden egg hens. Everyone thought that, as happened with the independent radios of the 70s, this production line would also turn into something sacral, almost venerable. The reality then proved different and probably closer to the cinematic one. There where so many independent developers have managed to find success (often because however pushed by the same big giants towards whom they made the big voice), most have been lost in oblivion, after taking advantage of their opportunity. This does not mean that this movement has resulted in real industrial phenomena, first of all that Minecraft that has made its creator a billionaire and that has become the best-selling game ever. Shortly after its arrival on the market, Re-Logic launches Terraria, a particularly modified version of that idea of creative freedom, eliminating a dimension and trying to repeat its success. We are certainly not talking about a title capable of selling that same number of copies, but this does not mean that Terraria has also become a manifesto of the indie scene by right. He arrives now on Nintendo Sitch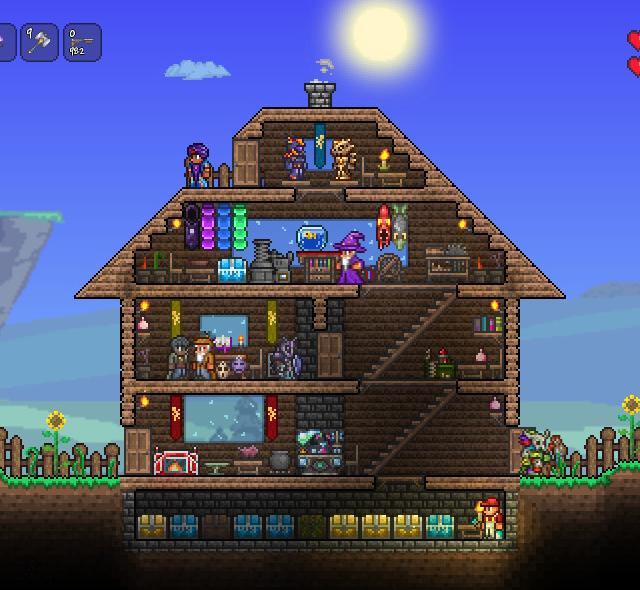 Question of preferences
Over the years there has almost been a feud between the supporters of Minecraft and those of Terraria. What makes you smile is that, despite some strong similarities, the two titles travel on absolutely parallel tracks, never touching each other. The two-dimensional title, among other things, is extremely less massive and intuitive than Notch's blockbuster. Fully understanding Terraria is a complicated and cumbersome task, which is unraveled between a few and limited documentation and dozens of hours spent mining in search of useful materials. Updates that arrived over the months and years have added an exorbitant amount of content, bringing longevity, already potentially infinite, to heights probably unknown to two-dimensional titles. The foundations are not moved by what concerns this genre: we are called to dig, find materials to craft ever better tools, weapons and structures, so as to protect ourselves from the weather and at the same time be able to claim our place in the Olympus of the creative network. It is easy to understand how two-dimensional nature, combined withLTHE little "friendliness" granted by the title to the player, make it a less played product, but this also involves an even more close-knit and experienced community. The spread on any type of platform clearly fragments the fruition, but it is important to remember how Terraria can be safely enjoyed all alone, without any need to socialize with other players around the world. To add an interesting degree of challenge to the game we then think of a series of enemies and bosses that are deeply inherent in the structure of the progress. Unlike Minecraft, where the choice to enable and disable enemies relatively changes the perception, Terraria gives fights a greater utility, especially in terms of resources obtained. It is also possible to activate a hardcore mode that drastically increases the difficulty, but that we do not recommend to all those who are not familiar with the game.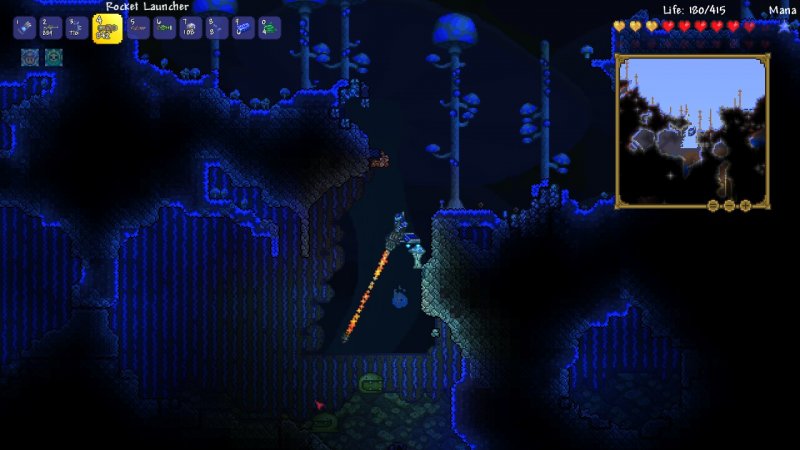 Porting to Nintendo s Nintendo
Needless to get lost in thousands of characters on a title that even the walls are now aware of. Terraria is a game that every lover of videogame creativity should necessarily play. And in light of an Sitchitch version that has not given us any type of problem (basically we also talk about a game of disarming simplicity), it seems difficult not to recommend it to all those who have a Nintendo hybrid. Visually far from the bewitching, but able to give pleasant moments to 16bit, the game has not been affected by any problem from the point of view of the frame rate, although it does not require who knows what particular specifications. The command mapping, derived from that already applied to the console versions, is a fair compromise between the freedom of the PC version and that relegated to the little maneuverability of a pad. The sound is certainly not the spearhead of a production that works in anything but, as already repeated over and over again. The effects are limited to accompanying swipes and construction, as well as pickaxe sections. Terraria certainly does not boast an extraordinary variety of environments, being also linked to a procedural generation of the map. This is not a problem, however, given its very nature that requires the player himself to create a beautiful and lush world.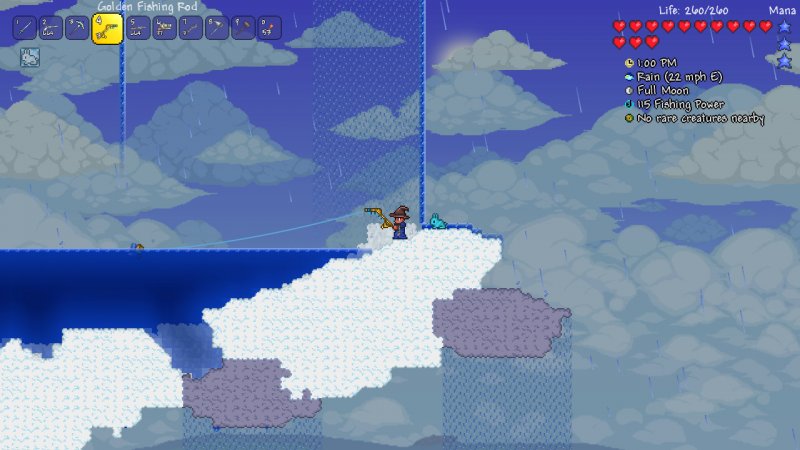 Commentary
Tested version Nintendo Sitch
Digital Delivery Steam, Plabo Station Store, Nintendo
Terraria is present on Nintendo Sitch We are basically talking about a timeless title, which those who have already appreciated in the past, could decide to start again, managing to totally vary the previous experience. We doubt there is a need to say more about a game that, regardless of one's tastes, will remain in the annals of the medium, with all due respect to detractors or those who have not understood its potential, perhaps even greater than the same praised Minecraft.
PRO
Terraria never ages
Great creative freedom
A myriad of content
Commands are discreetly mapped
AGAINST
Eight years have passed, and this is not good for everyone
The difference in version with the PC makes the cross platform still unenforceable today